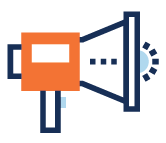 New and noteworthy
MA WEEK IS HERE! We recognize their hard work and dedication — to their employers, to their careers, and especially to their patients. Medical assistants' talent and genuine empathy puts patients at ease and make all the difference to the healthcare experience of the patients they serve. Whether you're an MA, an employer of MAs, or an MA educator, join us as we celebrate Medical Assistants from Oct. 18-22. Visit the MA Week 2021 Page for exciting and great ways NHA will help you recognize the MAs in your life as they continue to inspire us day in and day out!
Medical Terminology and Anatomy & Physiology – NHA's all-in-one resources for learning, practice and assessment, now available
PERSONABILITYTM – An interactive tool designed to build essential soft skills for a better future in healthcare. Now available for pharmacy technicians ‣ NOW ANNOUNCING the NHA Career Kit, a value-added bonus for your students, included with each new purchase (or renewal) of PersonAbilityTM. Learn More ‣
NCCA-Accredited Certifications
NHA is the largest allied health certification agency in the United States and has awarded over 1 million nationally recognized certifications. Read about our one millionth certification earner and how her life was changed by becoming a nationally certified medical assistant. NHA offers the following eight certifications:
Are you ready to get your certification?
NHA's Mission: Empower People to Access a Better Future
We are better together. Want to learn more about partnering with NHA? Connect with one of our specialists today by filling out the form at the bottom of this page.
empty headings
Featured Products
Are you an employer or educator? Get started today with a free consultation!
Our dedicated specialists are here to assist you – from setup, training resources, and study materials to exam scheduling and certification. When you partner with NHA, you don't just get certified health care workers. You also get a support team of certification specialists and 24/7 online management tools. Fill out the form below to get started.