The value of NHA partnership
Employer-sought, nationally-recognized
healthcare certifications
Improves college & career readiness
Certification & learning resources designed to improve performance
Data insights to help shape curriculum
Solutions for all learners
Easily incorporated into online, in-person, and hybrid learning formats
NHA specialists who support you every step of the way
Educate and train your CTE students with NCCA-accredited certifications
NHA partners with you every step of the way, helping your students enhance their skills, knowledge, qualifications and sett them on the path to a career in healthcare.
*Sources: Bureau of Labor Statistics. (2019). Occupational Outlook Handbook.
National Healthcareer Association (2020). 2020 Industry Outlook.

The benefit of NHA certification exams
Our certification specialists are ready to guide you through the process of turning your students into career- and college-ready certification holders.
Online scheduling for exams
Student self-registration
On-site, third-party and live-remote proctoring options
Immediate online exam results
The tech-friendly certification tools help us meet our students where they are. NHA is flexible and creative, so they fit our unique learning environment well. Rená Kuehler, RN, teacher at Amarillo Area Center for Advanced Learning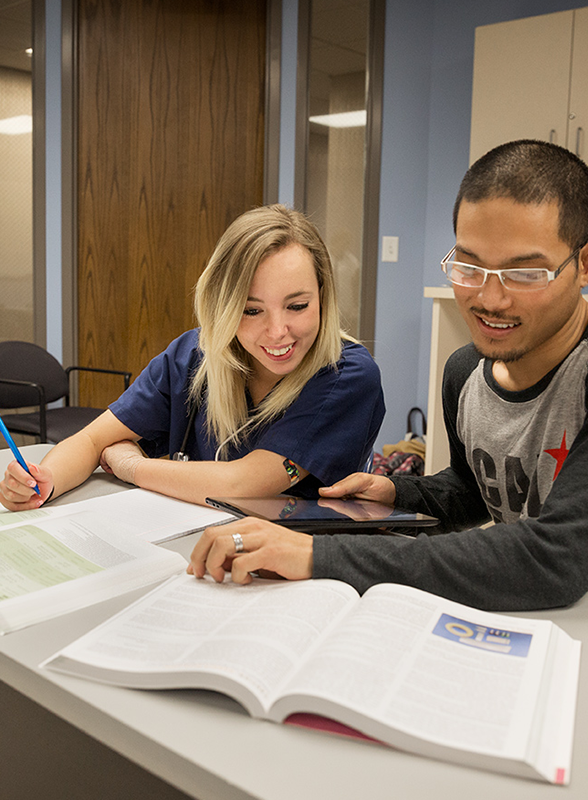 Prepare high school students for certification
As your healthcare certifications partner, we have ample resources to empower your CTE class
Test plans
Study guides
Practice tests
Interactive content
Focused Review® online remediation
Case studies

Access training & learning solutions
These featured student-centered solutions were created to address the demands of today's healthcare workforce.

Prepare students for their next step
NHA's employer and educator relationships can strengthen your program's outcomes, whether your students are looking to further their education or launch their career.
Latest healthcare industry trends
Ready to get started?
Our team can help you determine how to align NHA's learning resources and healthcare certifications with your organization's needs.