See the PersonAbility™ learning experience in action!
Who can use PersonAbility™?
Soft skills are healthcare skills and are essential in many healthcare roles. This interactive soft skills learning and assessment tool is designed for professionals or students completing a healthcare program in the following areas:
Medical assistants
Certified nursing assistants
Licensed practical nurses
Patient care technicians
Pharmacy technicians
Phlebotomy technicians
Why invest in soft skills training?
Many healthcare employers now prioritize a new hire's proficiency in soft skills over their clinical knowledge or technical expertise. PersonAbility™ meets the need for a soft skills certification/training solution that effectively helps clinicians improve in key areas such as communication, empathy, and professionalism. These soft skills can help drive career growth, strengthen care teams, and improve the patient experience.
The impact of not having those [soft] skills, it just lends itself to a poor experience all around… because what is healthcare? It's caring. And that part has to be there.
Lisa Davila, RN, director of service excellence at Platte Valley Medical Center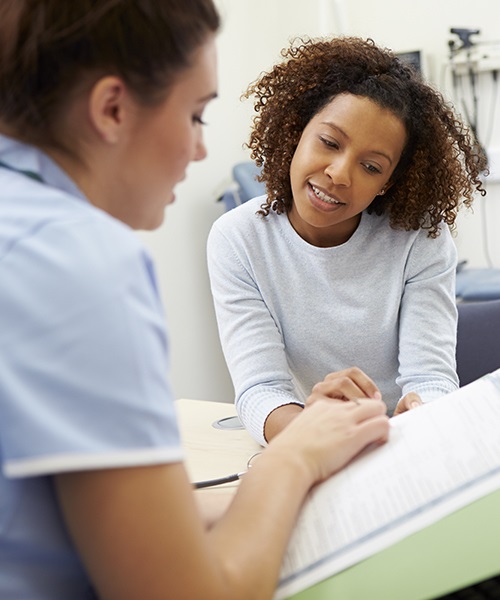 Build essential soft skills
needed in healthcare today
PersonAbility™ helps allied health professionals learn,
practice, and develop essential soft skills that are needed
in today's workforce. Topics covered include:
Communication skills (verbal, nonverbal, and written)
Continuous & immediate feedback
Teamwork
Active listening
Emotional intelligence
Professionalism and personal brand
Empathy and compassion
Taking initiative
Adaptability/flexibility



+ Assessment tools throughout the learning process to gauge
progress and program effectiveness
Competency Validation
7 end-of-module quizzes
Practice drills and interactive games
Learner usage, performance, and seat-time analytics
Introducing the NHA Career Kit
A national survey found that 68 percent of students felt they are unprepared to find work. Only 58 percent of businesses feel fresh graduates have the necessary soft skills and workplace abilities to succeed in their new position. Our Career Kit, which is included with every PersonAbility purchase or renewal, is designed to provide your students with the practical tools they'll need to help find a job once they have earned their NHA certification. This kit includes:
Profession specific resumes, cover letters and templates
Job searching tips
Interviewing advice
Follow up thank you samples and templates
Learn More About the Career Kit

Soft skills are equally as important as hard skills
According to employers, the most important soft skills in a healthcare professional are critical thinking, professionalism and communication.
Hear from both employers and educators why soft skills are just as important as clinical skills in today's healthcare system.
Studies show that the clinician's ability to explain, listen, and empathize can have a profound effect on biological and functional health outcomes as well as patient satisfaction and experience of care. (Source: Institute for Healthcare Communication)
Continuing Education
NHA's PersonAbilityTM is ACPE accredited and eligible for CE credit hours for the following professions:
9 CE hours for pharmacy technicians
9 CE hours for pharmacists

Harness the power of virtual simulation to make a real impact on patient care
PersonAbility™ uses role-play conversations with virtual patients to combine the science of learning with the art of conversation. These simulated conversations ensure that knowledge is actively constructed, not passively accepted, through:
Active decision-making
Continuous & immediate feedback
Contextual & empathetic learning
Deliberate practice tailored to the learner
Ready to explore how PersonAbility™ can help your organization?