NHA's mission: Empower people to access a better future
This isn't something we merely talk about – it's something we do every day. We've awarded over 1 million certifications to healthcare professionals during our three decades of existence. These certifications truly empower people to pursue their career goals and move forward, confident that they have the knowledge and skills necessary to perform well in their role.
As we continue to advance and advocate for frontline healthcare workers, we strive to create a ripple effect on the healthcare industry. By working to certify professionals who meet a nationally recognized measure of competency, we help improve patient care and make for a better, more thoughtful patient experience.
Our ability to grow and evolve as the need for certified allied healthcare workers has grown and evolved uniquely positions us to lead the industry. Guided by a spirit of innovation, we offer solutions beyond certification and address the needs of your learners and students throughout their journeys.

But we don't do it alone. We measure our success on the collective success that comes from true partners who share our passion for shaping a better future in healthcare.
Building healthcare careers starts here
"We're going to be taking care of people's lives. This certification proves that you're capable of doing that."
– Jordan Perry, CPCT/A

Experts in healthcare certification
Healthcare professionals are seeing a rise in the need for validated, nationally recognized certifications. With these certifications come more opportunities, better pay and increased job security.

At NHA, we develop certifications that demonstrate both a proven level of knowledge and a relentless desire for real-world application. Our psychometrically-sound examinations are accredited by the National Commission for Certifying Agencies (NCCA). We help ensure that those passing our certification exams have acquired the skills and knowledge that are meaningful to potential employers and relevant to today's job market. We are a connector, bringing together professionals, employers and educators.
empty headings
Your partner for every step along the way.
We provide learning resources for before, during and after certification.
Our certification exam preparation materials are designed to help learners succeed. In fact, they're proven: 90% of schools using NHA exam preparation resources including performance analytics reported increased exam pass rates, improved program outcomes and heightened program loyalty.

Learn More About Exam Prep ‣
Beyond certification, NHA provides learning resources to inspire new skill development and fuel career growth. Our continuing education content is continuously updated to ensure that NHA certification holders have access to the most relevant information they need to succeed. We also offer engaging professional development programs that focus on building skills that healthcare employers seek. All of our solutions provide flexibility to scale to the needs of existing programs.

Learn More About Continuing Education ‣
Maintaining your certification is key to job security and growth. All of NHA certifications require annual completion of 10 continuing education hours/units. Learn more about how to keep your certification current.

Learn More About Recertification ‣
For those looking to go the extra mile, NHA offers the opportunity to stack credentials with multiple certifications, allowing professionals to achieve higher levels of accountability and proficiency.

Learn More About Professional Development ‣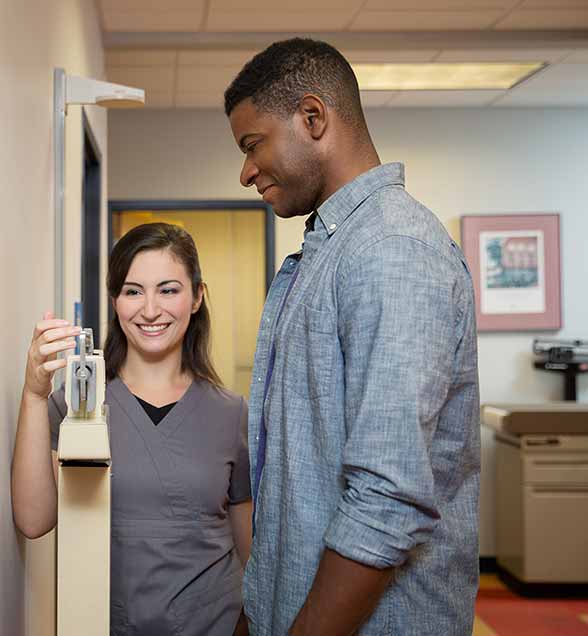 empty headings
Industry advocates
Follow-through is critical, so we emphasize strong client support throughout the certification process. The NHA Customer Experience team partners with educators and healthcare institutions not only before, during and after certification, but also as they continue growing their training, career laddering and certification programs.
In addition, our ongoing engagement with regulatory and legislative bodies to promote the value of certification is just one example of the many advocacy efforts we are making on behalf of allied healthcare professionals. We have built, and will continue to build, crucial relationships with industry leaders and partners in order to support positive change in the industry.

We will continue to use our voice to serve the thousands of professionals currently working in healthcare, as well as those trying to establish a career.
Want to learn more about partnering with NHA?
Download & learn how we can partner to make healthcare stronger or connect with one of our specialists today.
Download Now